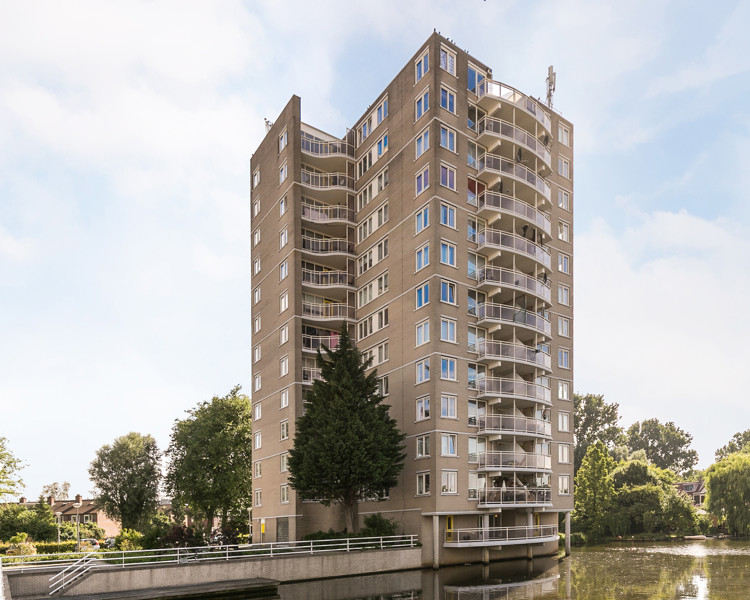 …

;

Midden Akerveldepolder Appartementen II
Midden Akerveldepolder Appartementen II
Midden Akerveldepolder Appartementen II
Two identical twelve-storey apartment blocks on Rudi Bloemgartensingel and Bonhoeffersingel, each with 48 apartments in two types. Type A has a spaciouse living room, open kitchen with separate storage, two bedrooms and a bathroom with washbasin and bath or shower. Type B also has a generously-sized living room, but a closed kitchen with storage. Type B also has two bedrooms and a bathroom with washbasin and bath or shower. All apartments have a spacious south-facing balcony.

Priority for keyworkers
If you are a healthcare worker, teacher or police officer, you may be eligible for priority over this property:
- Register for this property via our website and submit a viewing request.
- In addition, you send a separate e-mail to bezichtiging@vesteda.com. Here you indicate that you are interested in the property and that you want to make use of the priority for keyworkers. Please include: your name, your current address, the address of the property of your choice, the name of your employer and the position in which you work.

It is of course very important to respond quickly, because there is only a limited amount of properties available.
Location Midden Akerveldepolder Appartementen II
Located in a green area. Close to shopping center Ecuplein. Approx. 5-10 minutes drive from motorway A5. Approx. 10-15 minutes from Ring A10.
€ 1015 - € 1160 pricerange
0 properties for rent
Several rental properties are regularly available in this project. View them and find the property that suits you. Enthusiastic about multiple properties? Select the property (s) of your preference and register for free!
More projects Amsterdam
Vesteda rents out several residential units. Are you looking for another project? Or for a unit in a different city? Take a look at our units available, make a selection and register for free!