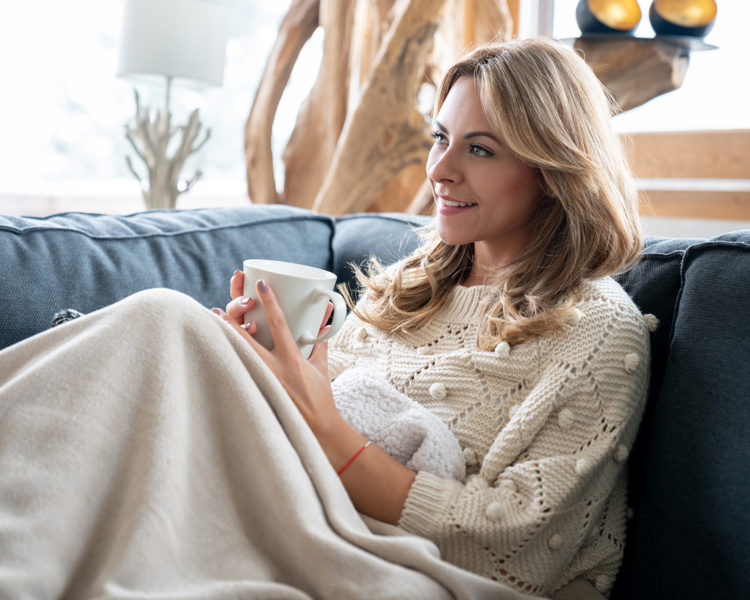 …

;

Saving energy
Saving energy
Energy costs spiralling out of control?
The Dutch government is taking action, but so is Vesteda.
You can help save energy too.
Energy costs spiralling out of control?
High energy prices and inflation are causing more and more people and businesses to worry about financial problems. The Dutch government is taking action to reduce the high energy bills for every household.
Vesteda is also taking action to use less energy in our buildings as much as possible. You may also be able to save energy yourself.
from government and energy companies
Saving energy?
Frequently asked questions and answers regarding saving energy.
What is Vesteda doing to keep the housing charges affordable?

Over 93% of our homes have a green energy label A, B, or C. We are also working hard to renovate our older buildings with energy label D, E, F, or G to make them more sustainable, with a view to reducing energy consumption. How much you can save on your own bill depends on your energy consumption as well as energy prices.

To read about what we've been doing for sustainability, please visit our webpage: saving-energy
When will my home get better insulation?

We want 99% of our buildings have a green energy label (A, B, or C) by 2024. At the moment, this applies to 93% of our buildings, up from just 80% in 2017. Older buildings with a lower energy label are being prioritized, though energy-saving measures such as installing double glazing, insulating walls and roofs, and erecting solar panels. We will always consult with the affected tenants about this. We will give you plenty of notice before any work is carried out on your building.
What gas contract did Vesteda sign?

Almost 30 apartment buildings are heated by a collective heating system, also known as block heating. For half of these complexes, we conclude a new collective energy contract every year. The other half of these complexes are covered by a homeowners' association, which is responsible for concluding the collective energy contract. Tenants with an individual heating system are responsible themselves for concluding a contract with an energy provider to supply them with gas and electricity.

Our current energy contract for apartment buildings with block heating runs until 31 December 2022, so for these tenants, their final bill for 2022 will be based on the great rate that we have already agreed.

We will of course adapt our purchasing strategy to the current market conditions and will agree a flexible energy rate. With the way the market is now, the new rate is likely to be twice as high in 2023 as the one in 2022. We expect to be able to provide more information about this around 1 November. The tenants affected will be informed in good time.
What energy label does my home have?

If you want to find out which energy label applies to your building, then go to My Vesteda. The label indicates how energy-efficient your residence is. It provides information about the insulation properties of floors, windows, walls, and the roof, and shows how energy-efficient the heating, warm water, and ventilation systems are.

The address and energy performance of the residence are all part of the label. The least energy-efficient buildings are given a G-label and the most energy-efficient ones an A-label. For more information go to www.energielabel.nl and the Dutch government website.
How much will the balance to pay for 2022 be?

Our current energy contract for block heating complexes runs until 31 December 2022. We agreed a great rate under this contract, especially given the energy prices now. The final bill for 2022 will be based on this contractually agreed price. Whether you have to pay any more depends on your monthly fixed amount and your energy consumption in 2022. If this is similar to 2021, then the costs are probably lower than last year, since the government is giving a discount on energy tax this year.
How much should we increase our monthly fixed amount by next year?

Given the way the market is right now, it is still difficult to predict how much you will have to increase your fixed amount by in 2023. For tenants in an apartment complex with a collective heating system, we recommend that you at least double your fixed amount in 2023. When we have more information, we will let you know in good time how much you should increase this by.
Can an induction hob be installed in my kitchen and what is the cost?

Replacing your gas stove with an induction plate is usually done at the same time as a complete kitchen renovation. Depending on the age of your kitchen (at least 25 years), you might be eligible for this. You can of course apply to have an induction hob installed through My Vesteda, but if the gas hob is still quite new, it is not sustainable to replace it early. In addition to age, we also take urgency, scheduling, and budget into account. In most cases, a small financial contribution is required.

If you rent a home without built-in kitchen appliances, we can make the electrical supply in your home suitable for electric cooking. You can then purchase and install an induction hob yourself.
When will my central-heating boiler be replaced with one that's more energy efficient or a heat pump?

Replacing your central-heating boiler is very complex and depends on its age (at least 20 years). If it does need to be replaced, you will be informed in plenty of time. Of course, we will look at various options for an energy-efficient central-heating boiler or heat pump. A heat pump, for example, requires a well-insulated home and takes up much more space than a central-heating boiler. These factors also play a role in the decision.
Why does my dishwasher have energy label C?

In 2021, energy labels for dishwashers, washing machines, washer-dryers, refrigerators, freezers, lights and display screens were changed. The scale changed from 'A+++ to D' to 'A to G'. Products that now score a 'C' can therefore be much more economical than an older product labelled A. We choose the appliances we install in our homes based on energy efficiency and value for money.
Installing solar panels?
Frequently asked questions and answers regarding installing solar panels.
Can I apply for Zonneplan solar panels through Vesteda?

No, unfortunately that is not possible. Within 10 years we want to equip all our of our houses with solar panels. Currently we are conducting research into which homes could be eligible for this and when. This depends on the location, the condition of the roof and the maintenance planning.
I want to install solar panels myself, is that possible?

Yes, you can apply to have solar panels installed yourself
through My Vesteda. Go to 'Contact' and create a new contact, choose 'gehuurde' (rented) and then 'zelf aangebrachte voorziening' (self-installation).
We want to install solar panels on all suitable homes over the next ten years. But if you want to have solar panels installed earlier, you can do this by covering the costs and maintenance yourself.

Log into My Vesteda
I have a problem with my Vesteda solar panels, what can I do?

You can only report a malfunction if you have had your solar panels installed by Vesteda. Did you have your solar panels installed yourself? Then you are also responsible for the maintenance and we cannot assist you further.

You can report your malfunction quickly and easily through My Vesteda.
How can I get solar panels at Vesteda?

There are three ways to get solar panels at Vesteda:

Your home is on our renovation and maintenance schedule. This means we are looking to install solar panels on your building very soon.
We openly offer free solar panels in your area, in partnership with Zonneplan. If your area is covered, we will let you know by letter. We don't accept requests to include other areas in this. We aim to install solar panels on all our houses within ten years. Each year, we announce which homes are eligible for this.
You can have solar panels installed yourself by letting us know through My Vesteda. If we approve this, you can then purchase and install solar panels yourself. Maintenance will then be entirely at your own expense.
Which neighbourhoods will receive an offer for free solar panels from Vesteda in 2022?

Reigersbos, Amsterdam
Marslaan, Krommenie
Eendenveld, Emmen
Grote Bos, Geldrop
Egelantierstraat, Badhoevedorp
Botter, Hoorn

Unfortunately it is not possible to register your neighborhood. You will automatically be notified when your area is on our planning.
When will we get solar panels?

In August 2021, we partnered up with Zonneplan to install around 4,000 solar panels for free on our houses every year. Our aim is to ultimately install solar panels on all 15,000 of our houses. Our tenants have been overjoyed to hear this, especially as they can reap the rewards without having to pay a penny towards it. Since then, hundreds of houses in Amsterdam, Badhoevedorp, Emmen, Geldrop, Hoorn, and Krommenie have had free solar panels installed. Please see our website for a list of buildings we will be fitting with solar panels in 2022 and 2023. What's more, you can get solar panels installed if your property is being renovated.
Will my rent increase if solar panels are installed?

No. If you use the free solar panel scheme through Zonneplan, solar panels will be installed free of charge, and no financial contribution will be required, not even through a rent increase.

Vesteda wants to improve the energy performance of its buildings by installing solar panels. This increases the number of points that the building scores on the home valuation system, so it also improves the value of the building. To determine the maximum rent of a home, it is allocated points for aspects such as size, kitchen and bathroom facilities, and energy performance. Installing solar panels boosts the energy performance of your home, improving its quality and, in turn, increasing its number of points. The higher number of points currently only leads to a rent increase for tenants who already pay the maximum rent for their regulated rental property. However, even for those tenants, having free solar panels installed can still be a financial gain, as they can greatly reduce energy consumption. In addition, the number of points is influenced by official value of the property as determined by the municipality and the methodology of the home valuation system. These factors may also affect the number of points of your home.

If solar-panel installation forms part of a wider renovation that involves things like installing double glazing and insulating cavity walls and the roof, then the rent may be slightly increased.
Contact with Vesteda
If you have any other questions, please send us a message through My Vesteda.