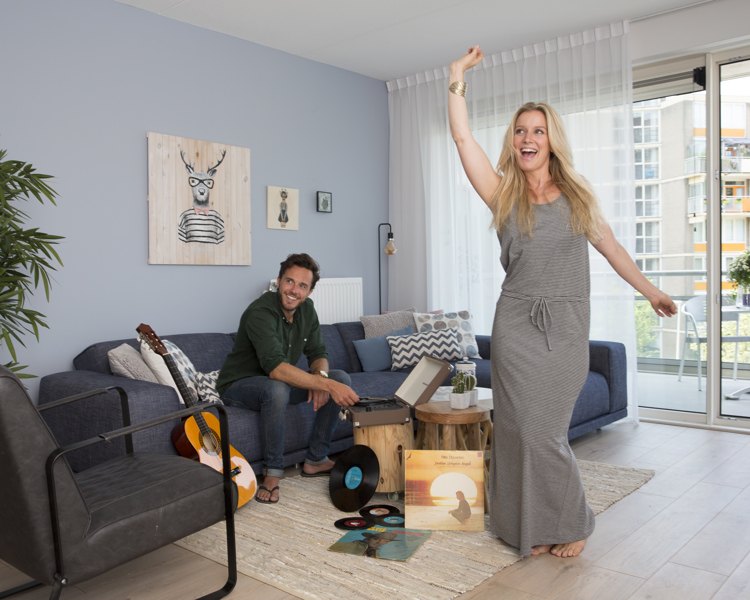 …

;

Home sharing Amsterdam
Sharing a home in Amsterdam?
Searching for an affordable rental apartment in Amsterdam?
Renting an apartment on your own is often unaffordable in Amsterdam. By sharing an apartment with a good friend or colleague this becomes possible!
House sharing in Amsterdam
Your own bedroom
You share your living, kitchen, bathroom, closet and your outdoor area
Sign together and terminate the contract together
View housing offers in Amsterdam
2 persons Maximum number of people

0 changes Changing roommates not allowed

2 persons termination of the contract at the same time
More information about housing sharing
Would you like more information, please check out here!
Frequently asked questions
I'm a student. Can I rent an accommodation from Vesteda?

We do not rent out homes to students, not even if they are sponsored by their parents. If you are not a student and want to share a home please check out the information.
How do I register for a Vesteda rental home?

Registering for a Vesteda rental home is easily done online. Find the property that suits you and follow the steps you see when you click on 'register'.

Good to know before you register: Vesteda has income requirements. These can be found on the page of the property that you are viewing. If you do not meet the income requirements, you are unfortunately not eligible for the home. You will then automatically receive a rejection by e-mail.

Read more about our income requirements

Search the website for your ideal home using the search bar and the search filters. View the specific property information, such as the photos, the floor plan, the specific characteristics, rent and income conditions.
Select the property (or properties) of your preference and register for free by clicking the register button. You can also opt for the save option and continue searching in the range.
Create your free search profile on the Renting at Vesteda website and complete your housing requirements and personal details. In a secure environment, you enter your other details, change your preferences and request your viewing. In this environment we guide you step by step to your new home.
What are the rules to share a house?

Do you want to rent out an apartment with two bedrooms and would you like to rent it together with your colleague, friend or sister? Vesteda rents out apartments to housing sharers. 



Would you like more information? Please check out here!
Is it possible to share a lease for a property with a brother/sister?

Housing with a brother/sister is allowed as long as the property is suitable for property sharing. You can recognise this by an orange bar with the text 'suitable for home sharing'. More information about home sharing can be found here.