Leader in sustainable living
Vesteda aims to be a trendsetter on the sustainable living front, making our residents and their satisfaction with their homes our main priority. We will achieve this by both building a sustainable portfolio and by staying ahead of the field in terms of our know-how. The realisation of a sustainable – and therefore future-proof – residential portfolio serves two purposes: it provides pleasant and healthy homes for residents and a responsible investment with healthy returns for our participants. We have set ourselves a number of goals to realise this ambition. These goals are an integral part of our business plan and are plainly visible in all our business activities. This is why we are convinced that our efforts on this front make a direct contribution to strengthening our investment fund. At the same time, Vesteda fully accepts its responsibility as a trendsetter in terms of social returns.
Our impact on the Sustainable Development Goals
Vesteda has decided to embrace the Sustainable Development Goals. In 2018 we have conducted an analysis to determine which SDGs are most relevant for our activities.
For the three most material SDGs we have described our actions and ambitions. In the coming year we plan to develop SDG-proof indicators to measure and monitor our progress.
Sustainable Development Goals van Vesteda
The SDGs we consider as most important in relation to our activities are:
V  Affordable and clean energy (7)
V  Sustainable cities (11)
V  Responsable consumption and production (12)
Vesteda's sustainable core values
At Vesteda, we work according to four basic rules, all aimed at achieving concrete results on behalf of residents, their surroundings and the climate. These rules also clearly embody Vesteda's Sustainable Development Goals: '7. Affordable and clean energy', '11. Sustainable cities' and '12. Sustainable consumption and production'.
Sustainable core values in practice
Below you will find a number of examples of how Vesteda applies its sustainable core values in its operations.
Project Diepstroeten: sustainable, zero-on-the-meter homes
Vesteda delivered 45 sustainable and highly energy-efficient homes in the Diepstroeten new-build neighbourhood in Assen. These homes are very pleasant to live in, but they are also so energy efficient that the tenants no longer have any energy bills. These highly-insulated homes generate all the energy they need.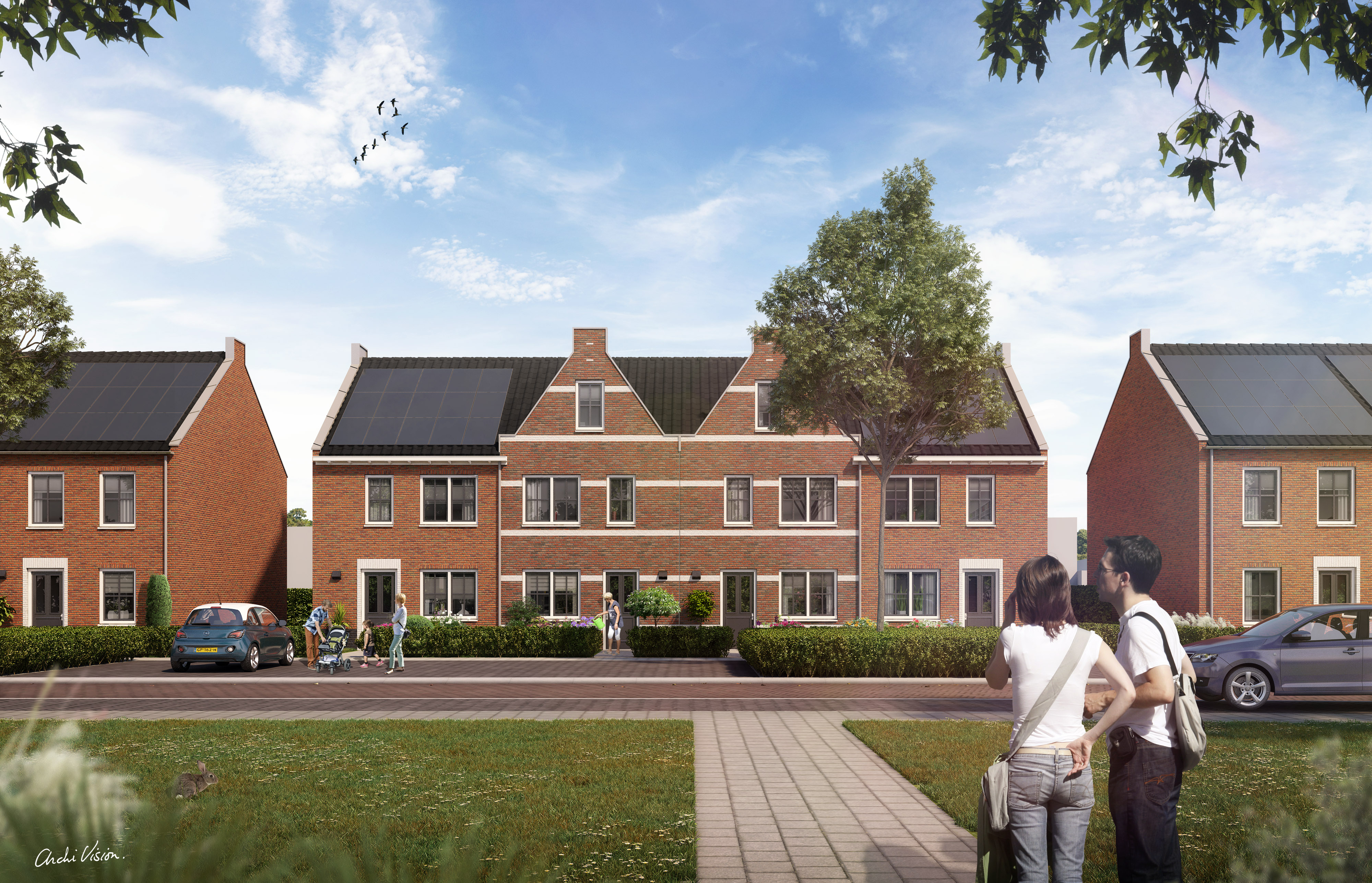 Collaboration with the Dutch society for the protection of birds
Vesteda and the Dutch bird protection society Vogelbescherming Nederland have forged a partnership to improve the living environment for birds and people. After all, urban areas often lack space for greenery. Vogelbescherming Nederland advises Vesteda on how to make adaptations in renovation and new-build projects. We hope this will help us make the right choices and increase the sustainability of our residential portfolio, while respecting local flora and fauna. Vesteda's new tenants also receive a welcome package with bird-friendly gifts for their garden or balcony.